Frankurt Flight Ticket
Frankurt
Main nehri ile ortadan ikiye ayrılan Frankfurt şehrinin tarihi Orta Çağ'a kadar dayanır. Zamanında Orta Çağ'ın en önemli kent merkezlerin biri olan Frankfurt; Almanya için çok önemli bir şehirdir. Tarihi geçmişinin yanı sıra günümüzün en büyük ekonomi ve finans merkezlerinden bir tanesi olan şehirde birçok önemli ve global bankanın merkezleri yer alır.

Almanya'nın 5. büyük, Hessen Eyaletinin ise en büyük şehri olan Frankfurt için gözünüzde nehrin etrafında gökdelenli bir siluet canlandırabilirsiniz. Ekonomi merkezlerinden biri olmasının getirdiği avantajla şehir, dünyadaki en büyük havalimanlarından birine sahiptir. Frankfurt'un yerleşimi dağınıktır ancak ulaşımın ve özellikle raylı sistemin çok gelişmiş olması sayesinde şehir içi ulaşım oldukça kolay ve konforludur. Frankfurt; Lüksemburg, Köln, Dortmund, Stuttgart, Nümberg gibi büyük şehirlere komşudur.
Frankfurt'a Ne Zaman Gidilir?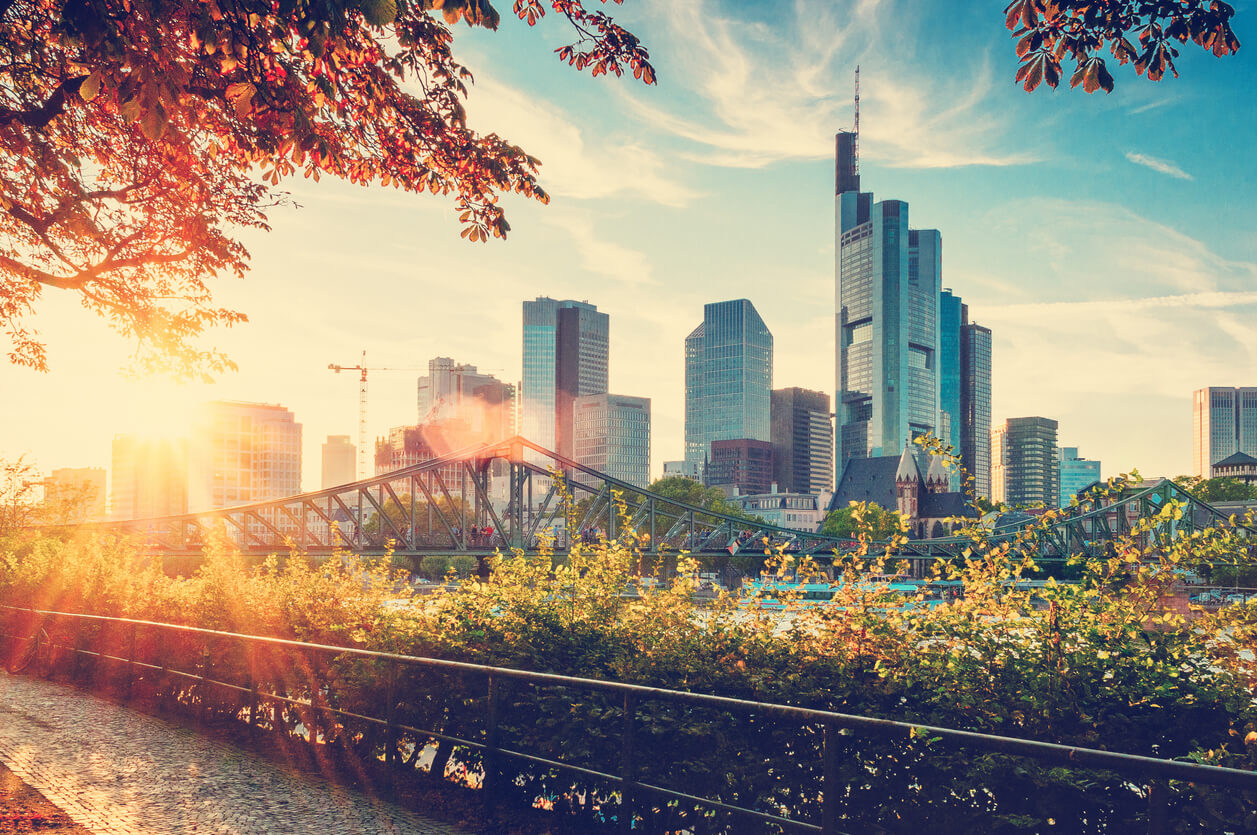 Frankfurt'u gezmek için en uygun dönem mayıs ve eylül ayları arasıdır. Kışın Frankfurt'ta hava hep eksilerde seyreder; ancak bahar ve yaz aylarında Frankfurt parklarında sincaplarla, nehrin kenarında kuğu, kaz ve ördeklerle karşılaşabilirsiniz.
Frankfurt'ta şehir merkezini gezmek isteyenlere 2 gün yeterlidir; ancak şehrin dışında yer alan ve tarihi dokusu olan şatoları da gezmek isterseniz seyahatiniz 4-5 güne kadar uzatabilirsiniz.
Frankfurt'ta Gezilecek Yerler
Frankfurt'ta gezerken hem tarihi ve nostaljik izlerle hem de modern bir şehir ile karşı karşıya kalacaksınız. Şehirde en çok ziyaret edilen rotalar ise; Orta Çağ'dan kalma yapılar, bahçeler ve şehrin manzarasını seyre koyulabileceğiniz tepelerdir.
Römer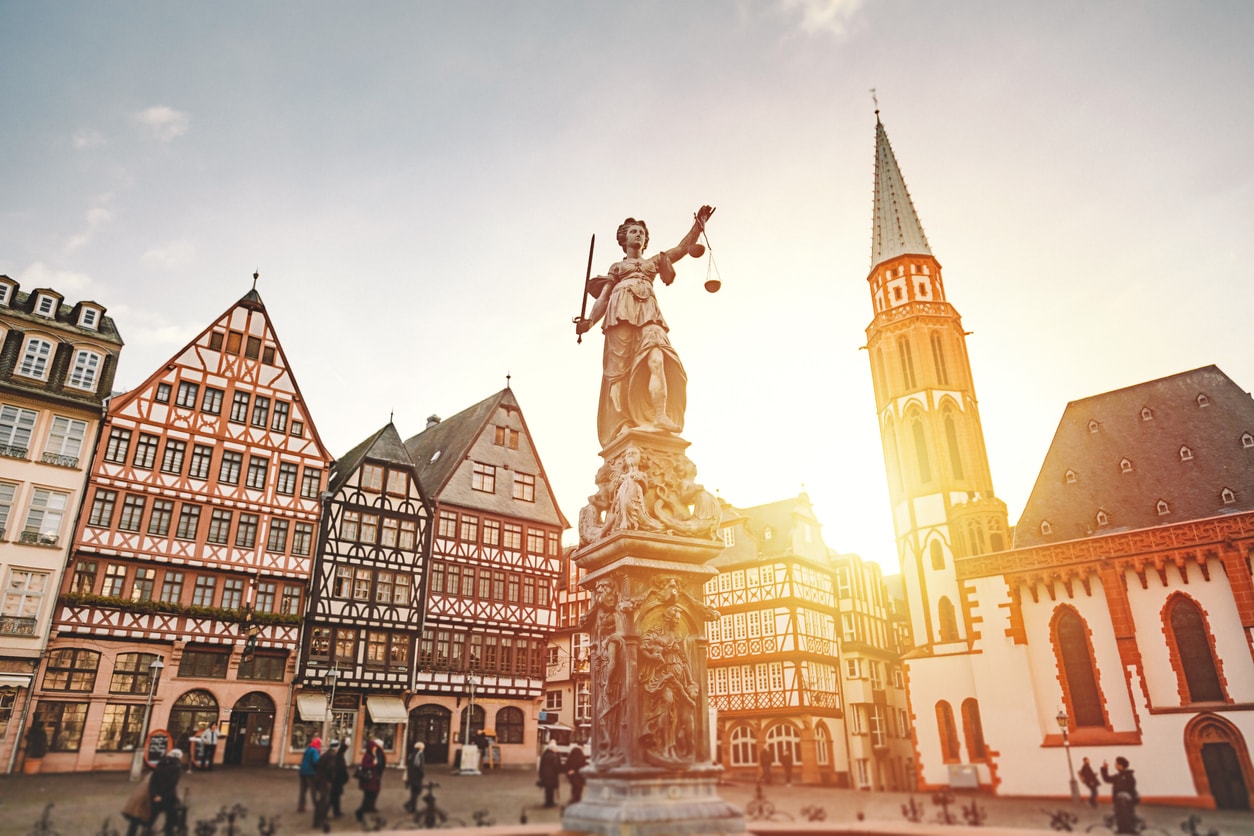 Belediye binası olarak kullanılan Römer, bir Orta Çağ binasıdır. Şehrin merkezinde yer alan bu bina, şehrin önemli simgelerinden biridir.
Palmengarten Frankfurt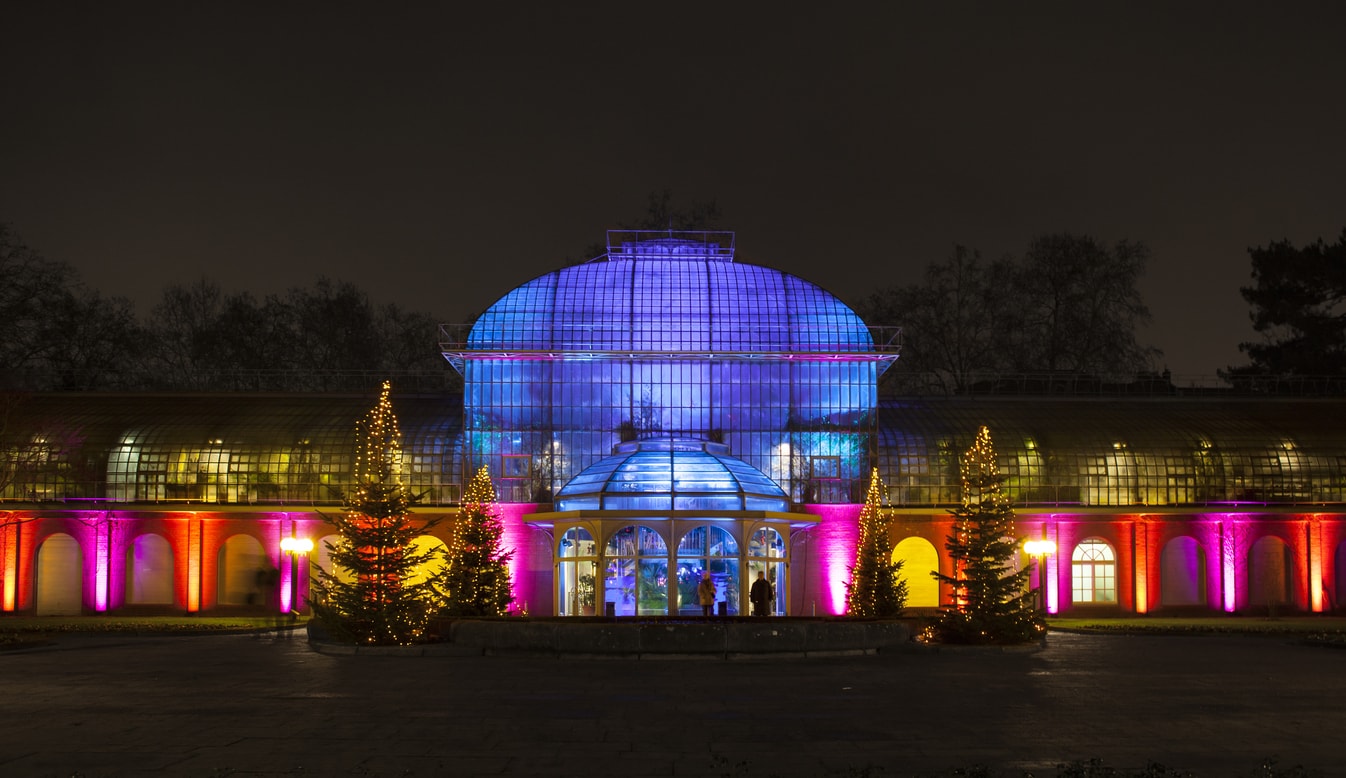 En çok ziyaretçi alan bölgelerden biri olan Palmengarten, Frankfurt Johann Wolfgang Goethe-Üniversitesi'ne ait devasa büyüklükte bir botanik bahçedir.
Main Tower
Main Tower; Frankfurt'un en yüksek binalarından bir tanesidir. Her tarafı cam olan ve muhteşem bir şehir manzarasına ev sahipliği yapan binanın içerisinde restoran da bulunur.
Goethe'nin Evi
Dünyaca ünlü yazar Goethe'nin doğup büyüdüğü ev olan Goethe Evi şehrin merkezindedir. Müze olarak kullanılan ve sanatseverlerin ilk rotası olan ev; o dönemin izlerini taşıyan iç dekorasyonu ile oldukça ilgi çekicidir.
Stadel Museum
Orta Çağ'dan kalma eserlerin yer aldığı Stadel Müzesi; Avrupa tarihi ve sanatı meraklılarının en gözde rotaları arasındadır.
Frankfurt'ta Nerede Kalınır?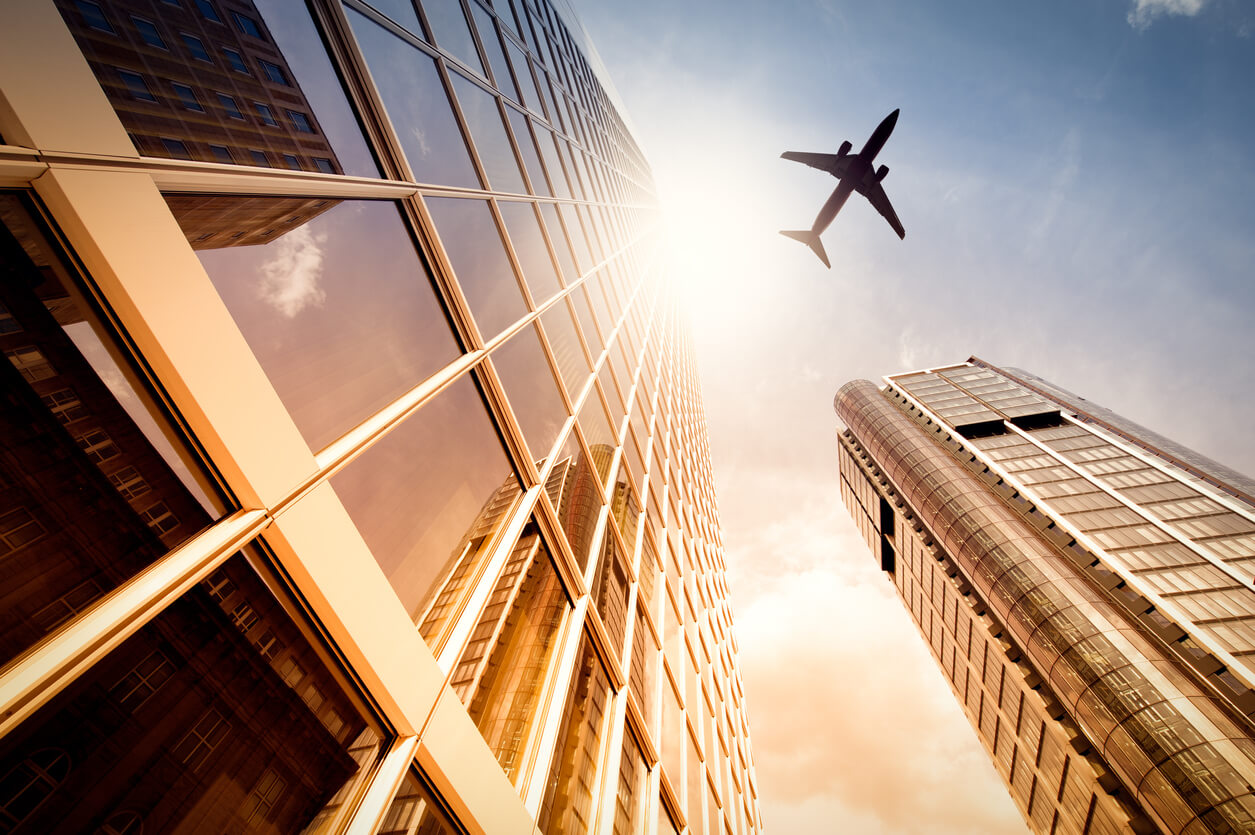 Frankfurt'ta özellikle fuar dönemlerinde otel, hostel ve kiralık ev fiyatları daha yüksektir. Şehrin merkezi olan Innenstadt'ta kalmak isterseniz çok fazla lüks otel bulabilirsiniz; ancak daha uygun fiyatlı bir seçenek arıyorsanız Frankfurt şehir merkezine 15-25 dakika uzaklıkta bulunan Bahnhofsviertel, Gallusviertel, Gutleutviertel, Bockenheim, Sachsenhausen ve Nordens semtlerinden birini tercih edebilirsiniz.
Frankfurt'ta Ne, Nerede Yenir?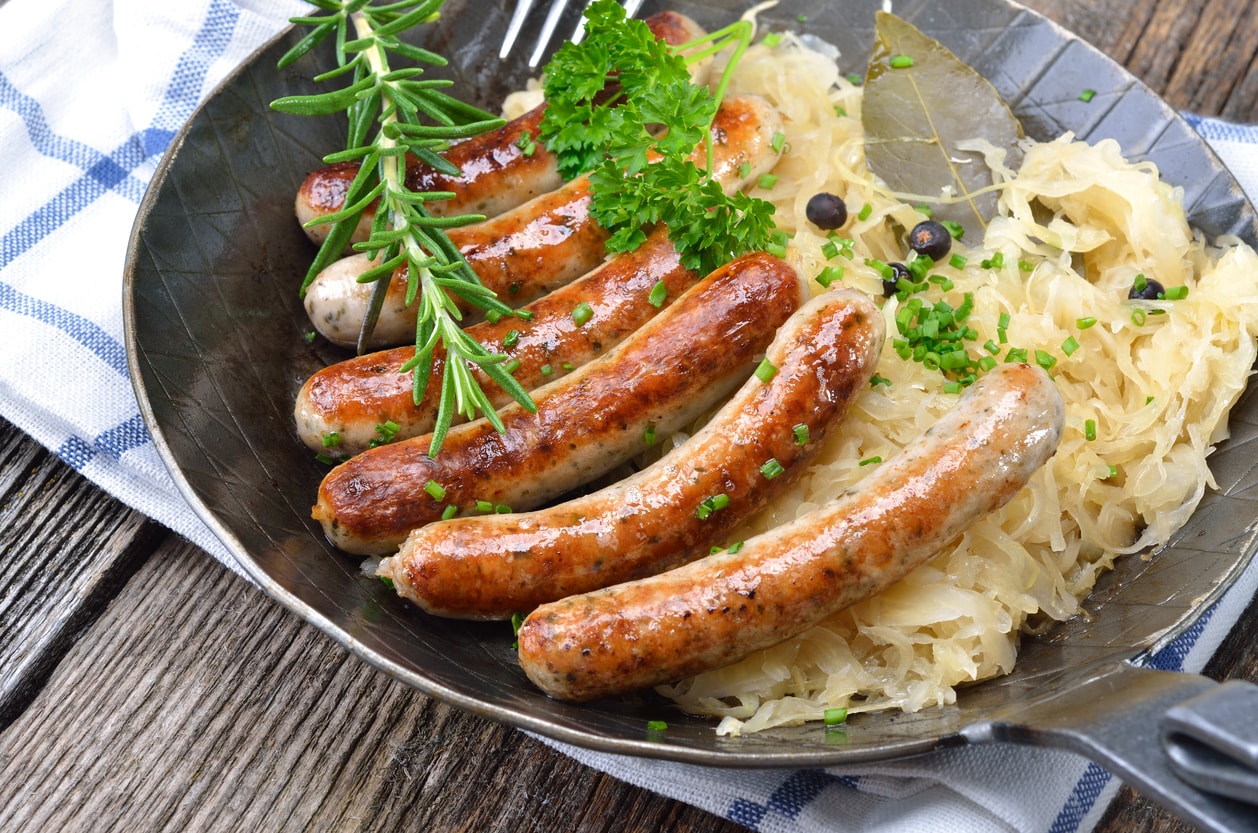 Frankfurt'ta çok fazla kültürden insan yaşadığı için farklı mutfaklara ait senetz lezzetlerle karşılaşabilirsiniz. Frankfurt halkı, sosislerinin her zaman en iyisi olduğunu savunur. "El Peyniri ile Müzik" ismini verdikleri peynir çeşidi ile de gurur duyarlar. Peynir çeşidine müzik denmesinin sebebi ise tadındaki çeşitlilik ve keskinlikten gelir. Aynı zamanda Frankfurt mutfağı yeşil sosları ile de dikkat çekicidir. Haşlanmış yumurta, patates ve etin yanında kullanılan bu sos, sadece Frankfurt'a özgüdür. Frankfurt'ta hangi lezzetleri hangi mekânlarda yiyebileceğinize dair ipuçları:
Frankfurter Würstchen (Frankfurt Sosisleri): Best Worscht in Town, Frankfurter Bar & Gastronomie GmbH Hans Wurst
Handkas mit Musik (El Peyniri ile Müzik): Adolf Wagner, Gaststatte Atschel, Kanonesteppel
Grüne Soße (Yeşil Sos): Feinkost & Mertzgerei Dey, Homburger Hof, Zur Buchscheer
Apfelwein: Adolf Wagner, Daheim in Lorsbacher Thal
Frankfurter Rippchen (Frankfurt Ribs): Chicago Meatpackers Frankfurt, Hooters American Sports Bar, Youth Sports Bar
Kahve ve Tatlı: Bunca, Coffee Fellows
Frankfurt'ta Ne, Nereden Alınır?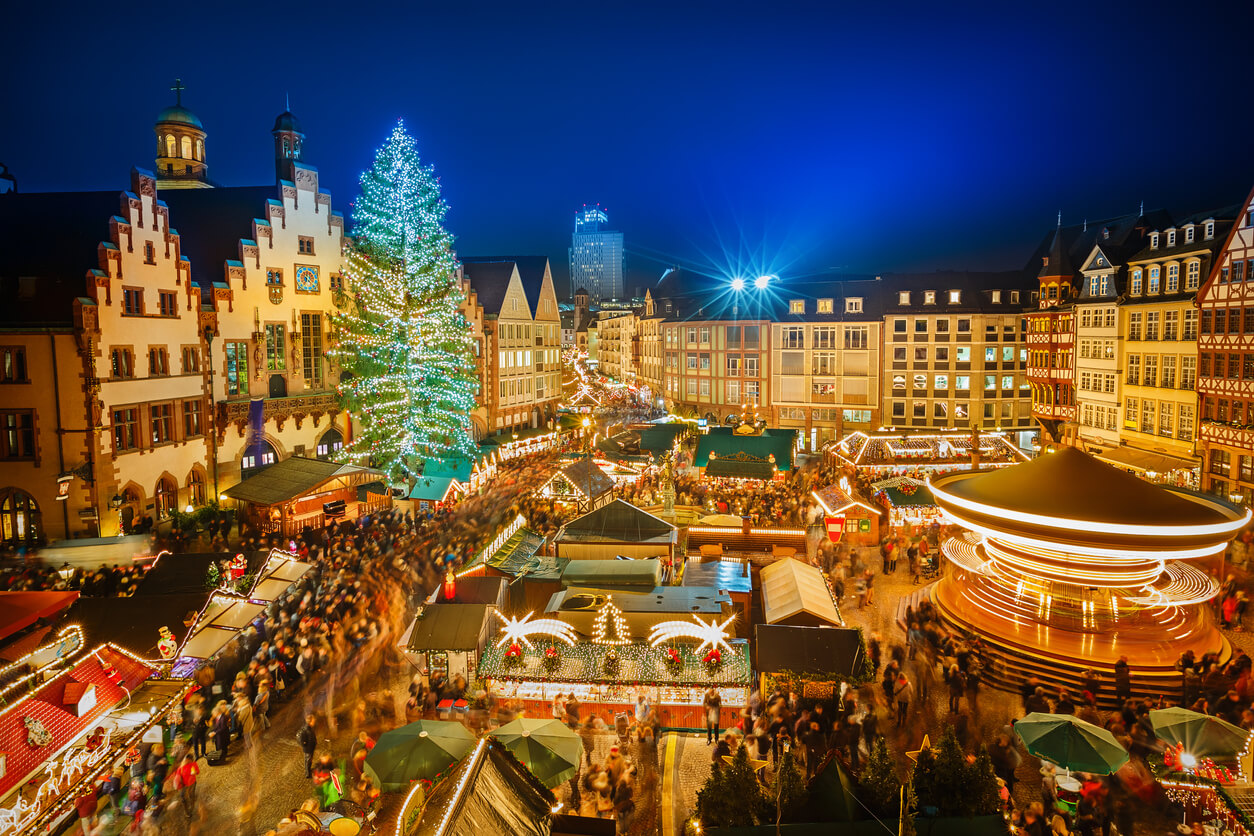 Frankfurt Avrupa'da en çok alışveriş yapılan şehirlerinden bir tanesidir. En ucuzundan en lüksüne her bütçeye uygun alışveriş imkânları sunan şehirdeki bazı dükkânlar 22.00'ye kadar hizmet verir.
Alışveriş caddeleri ile meşhur olan şehirdeki en ünlü cadde "Zeil"dir. Trafiğe kapalı olan bu caddede mağazaların büyük bir çoğunluğunu dünyaca ünlü markalar oluşturur. Bu caddede aynı zamanda MyZeil, Hollister, Karstadt, Galeria Kaufhof, Zeilgalerie gibi büyük alışveriş merkezleri de bulunur. Bölgede yer alan Frankfurt Noel Pazarı'da Almanya'nın en büyük ve en eski Noel pazarlarından biridir.
Frankfurt'un en pahalı alışveriş caddelerinden biri Goethestraße ise aşırı lüks, üst segment markaların bulunduğu bir caddedir.
Şehrin tarihi mekânlarına yakın olan Braubachstraße caddesinde ise ikinci el kitap ve antika dükkânlarını bulabilirsiniz. Buradaki dükkanlardan Frankfurt tarihi eserlerini anlatan küçük obje ve hediyelik eşyaları ile birbirinden leziz Alman çikolatalarını satın alabilirsiniz
Frankfurt'ta Gece Hayatı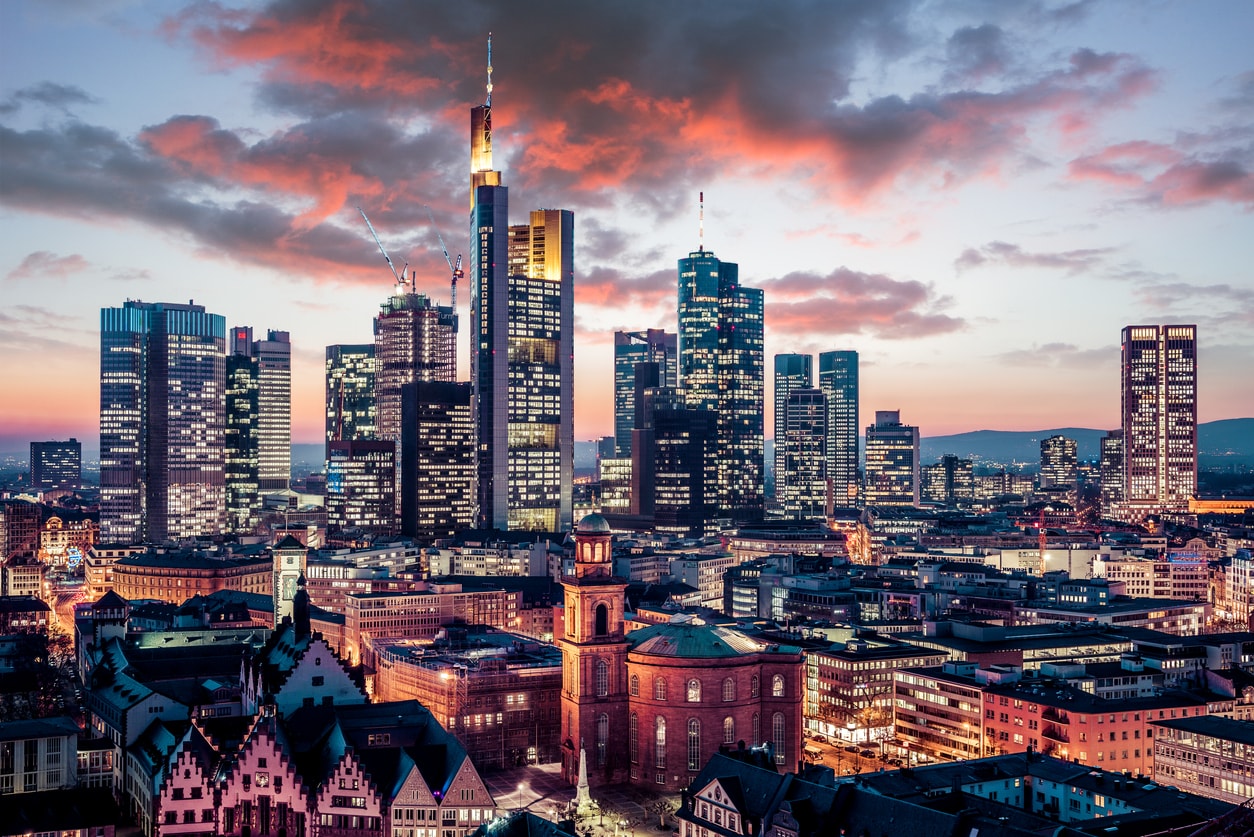 Frankfurt'un genç nüfusu fazla olduğu için gece hayatı da bir hayli hareketlidir. Gidilecek mekânlar en fazla şehrin merkezi olan Innenstadt ve Sachsenhausen'deki barlar sokağında yer alır.
Geleneksel barlara ev sahipliği yapan Alt-Sachsenhausen'de bulunan çatı barlarda hafif müzik eşliğinde kokteyllerin tadına bakabilirsiniz. 22nd Lounge & Bar ve Fanseite The Place To Be bu bölgedeki en çok tercih edilenler mekanlardır.
Dünyaca ünlü DJ'leri ağırlayan ve Bornheim ile Nordend bölgelerinde yer alan Alte Schiffsmeldestelle Hochst, Kinly Bar ve The Fox and Hound'a gidebilirsiniz. Eğer Jazz dinlemeyi seviyorsanız Kleine Bockenheimer Strasse bölgesinde yer alan Jazzkeller, Schweizer's Bar & Restaurant ve Bar Lemons and Limes'i tercih edebilirsiniz.
Frankurt Popular Destinations